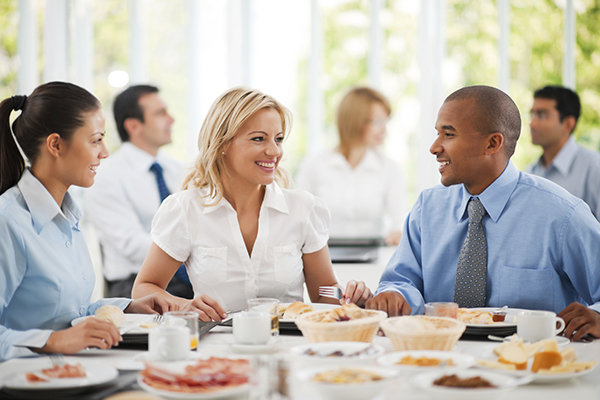 Add a little extra productivity to your day by setting up your own business. Becoming an entrepreneur is so quick you can even do it on your lunch break. So, whether you're a keen illustrator or IT wizard, there's a side project you could be starting today that could change your life. Here's a guide to 5 business you can start on your lunch break:
Graphic Design
There are countless companies looking for graphic designers, website's like Fiverr let you market your business, putting you in contact with up to thousands of people, many requiring the service you provide. All you need to do is gather a strong portfolio showcasing your best work, and send it into rotation across different industries, getting your name out there.
Online Courses
Online courses can be a great way to earn some extra income. There are many websites that will pay for your expertise, for example language translators for tutoring are always in high-demand. If you're bilingual or speak several languages, this could be an excellent income stream for you.
Coding
Coding is a specialist skill that many businesses are searching for. You could be a leading asset in an app developers company, especially if you demonstrate an in-depth knowledge. This can be done in your spare time, allowing you flexible working days, choosing the hours that suit you.
Etsy Selling
There are many of us who are interested in arts & crafts, but have you ever considered taking your hobby to the next level? Etsy is a site that allows you to effectively set up your own business, selling your homemade products on a site that thousands of people access daily. It's particularly lucrative for jewellery makers, personalised products and stationary. Take a look at the site, and if you can see something that's missing, then there's a market for you.
Blogging
Establishing a solid following takes time, but when you get it right, blogging can earn you extra income tenfold. If you have a particular passion or interest you'd like to share with the world, such as cooking, makeup, fashion, then there's every reason to jump on board with this trend. You can take it to the next level with Vlogging, uploading video content as well as blog posts. You're able to earn money through sponsorship deals and advertisements.